Bricks to Bytes: Take Your Business Online
Connect with Your Customers, Grow Your Business
A New Perspective on Your Business Model
It's Time to Take Your Business Online!
The Digital Transformation is Here
You might have noticed that 2020 has been a bit of a… tumultuous year. And it's been especially rough for small businesses. Many small business owners have found that their company was not as adaptable to sudden changes as they thought it would be, and sadly, a lot of businesses didn't survive shutdowns, social distancing, curfews, and *gestures vaguely at everything*.
Or, maybe you are in the process of starting a new business, and this year has thrown your entire plan through the ringer. You don't need to give up! You need a plan, guidance from experts, and the tools to move forward with a digital-first business model.
A key principle of business is meeting your customers where they are, and right now, your customers are online. You might be thinking that your business model isn't a good fit for the digital world. We're here to tell you that every business can do something online, and in the Bricks To Bytes: Take Your Business Online course, we'll show you how to re-evaluate your business model, shift your perspective, and build the skills you need to manage a digital business with new sources of income.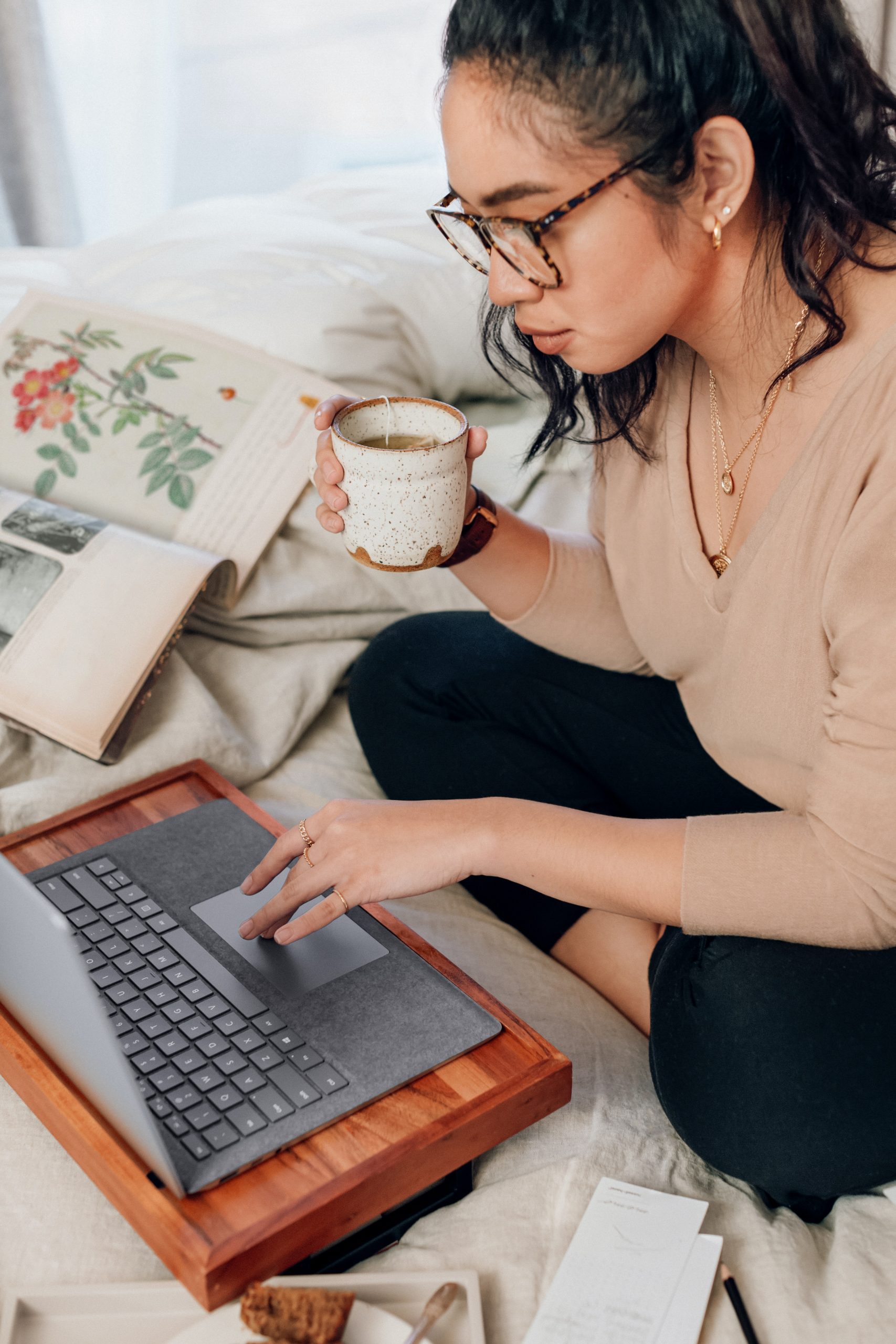 With the skill and tools you get from this course, you'll be empowered to open a new stream of business online, and to bring in revenue from a broader, more diverse audience.
Take Your Business Online
Sign Up for Bricks to Bytes Now!
Module 1
Get Started Online: Start with a New Perspective
Adopting a new business model can seem like a scary process, but it doesn't need to be. In module 1, we'll start with re-evaluating your business model and shifting your perspective to help you identify opportunities. Whether you are a new or established business, you can find new revenue streams and audiences online, and we will give you the tools and tips to make that transition as easy as possible.
Module 2
Convert Your Services into Online Tools
Now that you have re-imagined your business model, let's get started! This module will help you create a plan for action, starting with finding your audience, developing goals, and evaluating outcomes. After that, we'll guide you through the different steps and strategies you need for implementing these goals, tools for getting paid, and show you how to start measuring success.
Module 3
Engage Your Audience
History shows us that one of the most important strategies for success in an economic downturn is staying visible, so this module will help you to start moving from being hidden to visible leadership. We'll cover how to find your voice, as well as some tips and tricks for different presentations online, and show you that when you know your audience, algorithm changes don't matter as much.
Module 4
Showcase Your Services: Marketing and Measuring Success
You've made plans, you've set up all of your tools, and now you're ready to take action! In this module, we'll launch your new online services and help you understand the feedback you're receiving. We'll show you how to make sure every message you put out has a purpose, guide you through your next steps when things don't work, and show you how to read your incoming data.
Module 5
Navigate Tough Times While Still Bringing In Revenue
Sometimes, tough times aren't just economic, but they also come in the form of broken supply chains, forgotten orders, or even insensitive statements online. We'll give you tools for how to deal with these challenges in advance, so instead of alienating your customers, you build a stronger community. We'll also show you how to communicate your message with value that connects with the core of your customer's needs.
Continue Your Growth
When you enroll today, you also get…
Immediate access to the Digital Marketing Editorial Calendar template, which is the same template Humble & Hustle Studios uses in our digital marketing agency to manage our clients' marketing strategies.
50% discount on a 3-month Facebook Ads package from Humble & Hustle Studios;
An exclusive peer mentoring group where you can share ideas and collaborate with peers.
Are You Ready for Your Digital Transformation?
Here's Everything You Get With The Bricks to Bytes Course
SYSTEM: The full Bricks to Bytes course in a step-by-step lesson style, designed to help you get started right away (Valued at $599)
FACEBOOK ADS: A 50% discount on a 3-month Facebook Ads package from Humble & Hustle Studios (Value starting at $150)
BONUS EDITORIAL CALENDAR: Plan your marketing messaging day by day, month after month (Valued at $99)
PLANNING WORKSHEET: A worksheet to help you brainstorm your new lines of business and plan which you'll pursue first (Valued at $59)
AUDIENCE WORKSHEETS: An audience avatar worksheet to help you discover who your customers are, what problems you can solve for them, and where they spend their time online (Valued at $79)
BRAND WORKSHEET: A worksheet to help you find your voice online (Valued at $79)
BONUS COMMUNITY: Private community of supportive business owners (Valued at $99)
Total Value: $1164
Regular Price: $297
Purchase the Bricks to Bytes course during our pre-sale and get $50 off the normal price!
Get Started for just $247
I've worked with Chrisella for going on 6 years, and she has been a lifesaver for our company, Womenprenuers. So much of the Womenpreneurs community is built and nurtured through our social media, and Chrisella has been focused on building and maintaining that presence. She's done an incredible job of maintaining the online community through times when we weren't as active with programming, as well as calling that community together when we do have events or gatherings. Chrisella has a truly impressive ability to find and create relatable content that captures our unique voice, and which ensures engagement even in downtimes. I can honestly say that Womenpreneurs wouldn't exist without her!
FAQ
Frequently Asked Questions
How do I know if the Bricks to Bytes Course is right for me?
This Course Is Right For You If:
You want to set up an online presence for your business, but you aren't sure where to start.
Your business is facing tough times, and you want to explore a new source of revenue.
You want to diversify your income so you can not only grow your business, but you can protect against sudden shocks or unexpected events.
This Course Isn't Right for You If:

You don't think your business can be moved online and you don't want to try.
You are happy to stay in the same place in your business that you are today.
You're certain that your current revenue stream isn't going to change, and you aren't worried about losing your main source of income.
How long will I have access to the modules?
You will have access to the course forever! And to the peer mentoring group for as long as you want to be a part of it.
How much time will this program take each week?
To get the most out of this program, you should plan to spend 2 to 3 hours per week working on your business model and researching which of our tools and tips will work best in your industry.
What Qualifies You To Teach This Course?
Over the years, we've helped our clients build their businesses virtually through our digital marketing agency, and now we're bringing the knowledge of how to implement those strategies to you!
What if I still have Questions?
We're happy to talk with you.
Humble & Hustle Studios
Digital Marketing Requires a Comprehensive Approach
See our other services: