Brand Personality Bootcamp
Turn Your Brand into Your Strongest Marketing Asset
Create Messaging that Connects
A Self-Guided Course
Kickstart Your Branding!
Build Your Powerful Brand
What's keeping you from attracting your best customers?
The biggest companies in the world have refined the art of branding into a science. They know how to create brands that build customer loyalty, and that create an emotional connection between their customers and their products. Over the past decades of research into brand development, they have unlocked a critical insight: a powerful brand is the foundation of a marketing strategy that leads to massive growth and revenue.
But the best branding minds in the world are out of reach for most small businesses. How will your company's branding compete with the millions of dollars thrown into corporate branding research every year?
Our Brand Personality Process doesn't stop at just creating a pretty logo, but it digs into your company's mission, values, and purpose. In 2020, Humble & Hustle Studios helped companies go from the complete loss of their revenue to rebuilding with a stronger brand and a sustainable business model.
With the Brand Personality Bootcamp, you will be able to communicate your business message to your customers with ease, and you'll have the confidence and skills to adapt that message as your company grows.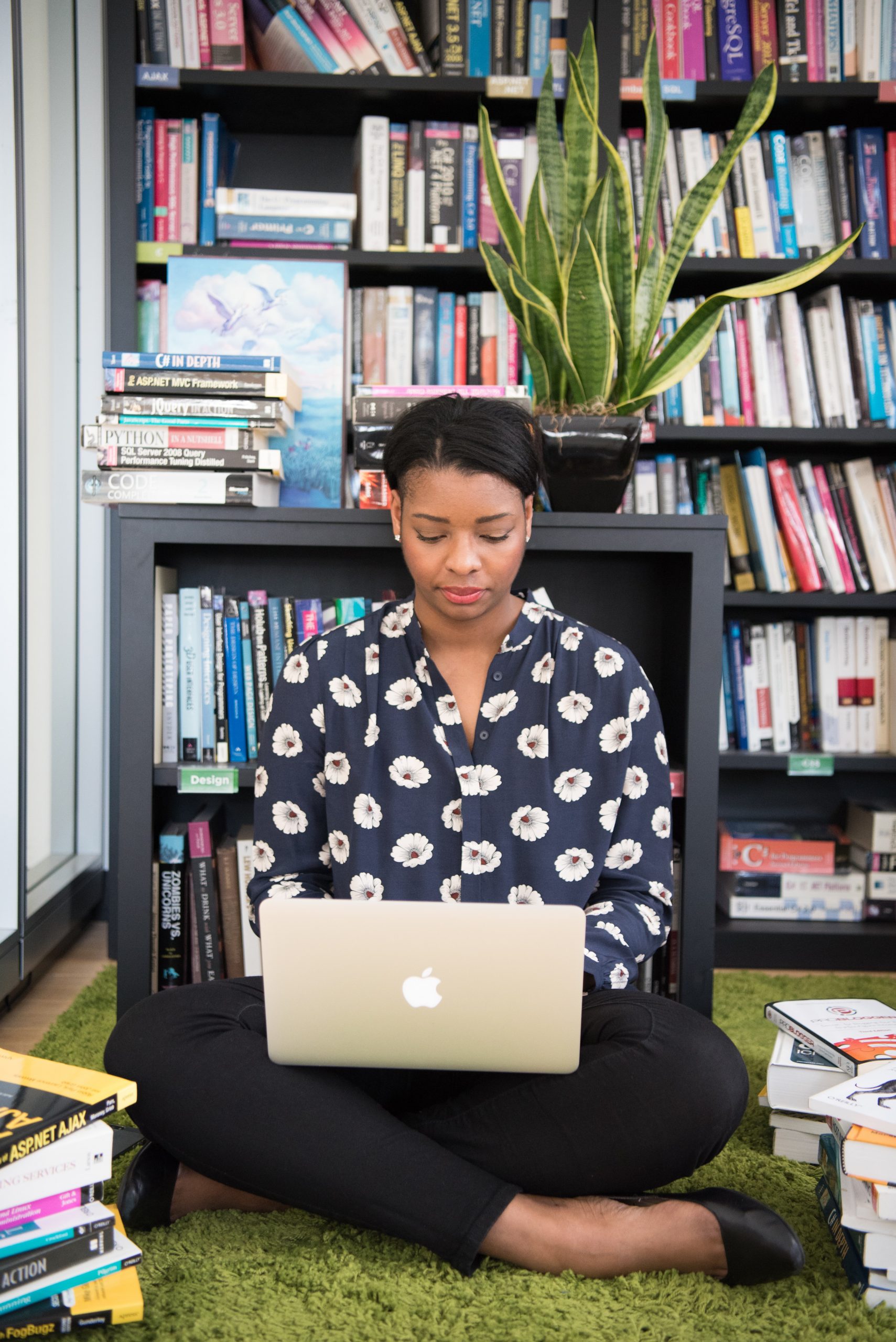 With every marketing touchpoint, you'll be able to show up with compelling, authentic marketing messages that allow the value of your services to shine.
Create Messaging that Connects
Join the Brand Personality Bootcamp
module 1
FIND YOUR NORTH STAR
You started your business for a reason. You went through the ups and downs, and put sweat and tears into making your company work so you could live according to your values. Those values influence the mission and the purpose of everything your company does. In this first module, I'll guide you through how to outline your values, how to turn those values into a powerful mission, and how to dig deep into the core of your business to understand your purpose.
module 2
KNOW YOUR AUDIENCE
If you've been in business for a while, you have a rolodex of satisfied clients. But think about who your very best client is (we all have a favorite, even if we would never admit it). Do you know how to find more clients just like them? In Module 2, we'll dig into the reasons why your customers, employees, and partners enjoy working with you, and we'll use that information to help you find more of your favorite clients.
module 3
REFINE YOUR VOICE
You know that feeling of flow when you can use your expertise to help your clients solve their problem? That satisfied, fulfilled feeling is how I want you to feel when you are creating marketing messages to reach your potential customers. Here, we'll cover the strategies to define your voice, so your potential customers are energized and getting value from every interaction with your business.
module 4
CREATE YOUR PERSONALITY PROFILE
By this point, we've built out an avatar for your target audience and you know who your potential customers are. But there's an old adage in marketing: people want to buy from people, not from a logo. So who are you? Who is your business? I'll guide you through the process of building an avatar for your own business, and we'll develop the personality of your company's brand.
module 5
CRAFT MESSAGING THAT CONNECTS
Now you're ready to start talking in your brand's character. No more days sitting at a computer wondering what you're going to post to social media. I'll help you design an actionable plan to create marketing content that communicates the value of your services and attracts your target audience to you.
module 6
MAP YOUR JOURNEY
You will have spent the past 5 modules exploring your brand personality and voice, and now it's time to create a map that will guide you, and others, through the content creation journey time and time again. Together, we'll document the can't-miss milestones and the pitfalls to avoid. This map will allow you to put your marketing in the hands of expert help without worry, so you can focus on serving your customers while your marketing stays on the right track.
Continue Your Growth
When you enroll today, you also get…
A one-on-one call with your branding mentor;
A personalized review of your brand documentation, with advice and guidance to help you get past any barriers;
50% discount on a 3-month Facebook Ads package from Humble & Hustle Studios;
An exclusive peer mentoring group where you can share ideas and collaborate with your cohort beyond the workshop.
Ready to uncover the power of your brand?
Here's Everything You Get With The Brand Personality Bootcamp
THE PROCESS: Our Brand Personality Process in the format of a step-by-step course, designed to help you get started right away (Valued at $2599)
COACHING: Personal 1:1 Branding coaching call with our Branding team (Valued at $500)
COACHING: Personalized brand documentation review (Valued at $500)
FACEBOOK ADS: A 50% discount on a 3-month Facebook Ads package from Humble & Hustle Studios (Value starting at $975)
BONUS CALENDAR: Plan your time to get the system setup (Valued at $59)
BONUS COMMUNITY: Private community of supportive business owners (Valued at $99)
Total Value: $4732
Regular Price: $1897
Purchase the Brand Personality Bootcamp during our pre-sale and get $1000 off the normal price!
Get Started for Just $897
I've worked with Chrisella for going on 6 years, and she has been a lifesaver for our company, Womenprenuers. So much of the Womenpreneurs community is built and nurtured through our social media, and Chrisella has been focused on building and maintaining that presence. She's done an incredible job of maintaining the online community through times when we weren't as active with programming, as well as calling that community together when we do have events or gatherings. Chrisella has a truly impressive ability to find and create relatable content that captures our unique voice, and which ensures engagement even in downtimes. I can honestly say that Womenpreneurs wouldn't exist without her!
FAQ
Frequently Asked Questions
How do I know if the Brand Personality Bootcamp is right for me?
This workshop is right for you if you've gotten stuck with your marketing and given up on trying to create messaging. You might be relying on referrals to bring new clients into your business, but you recognize that you need to do something with your marketing to bring in clients through different channels. You might have tried hiring help for your marketing before, whether a freelancer or an advertising agency, but they never seem to get the messaging for your company just right. You'll need to bring a willingness to dive deep into exploring your mission, your company's values, and the value of your services to your customers. With all of this, come willing to rewrite everything you've ever used to describe your company!
How much time will this program take each week?
To get the most out of this program, you should plan to spend 2 to 3 hours per week working on your brand and digging into your company's messaging.
How long will I have access to the Bootcamp?
You will have access to the course forever! And to the peer mentoring group for as long as you want to be a part of it.
What stage of my business do I need to be at?
The Brand Personality Bootcamp is open to anyone, but it is designed to focus on business owners who are just starting or who have been in business for a while but still have a smaller business. If you are still wearing most of the hats in the day-to-day operations of your company, you will see the most results from this program, whether you are looking for help in how to manage your marketing or you're looking to outsource some of your marketing tasks.
When do I need to schedule my one-on-one call or use the ads discount?
After purchasing the Brand Personality Bootcamp, you will have 3 months to schedule your one-on-one call. (This is so you aren't purchasing this course and then letting it go to waste.) You will have 12 months to use your ads discount.
What if I still have Questions?
We're happy to talk with you.
Humble & Hustle Studios
Digital Marketing Requires a Comprehensive Approach
See our other services: